Data Security Cloud
Building the world's most secure cloud infrastructure platform.
Our highest priority is to provide our customers with immense value through the building of security services. We even added a tightly integrated infrastructure that would be nearly impossible to find with another vendor. These are priorities we're deeply committed to because your cloud data security means everything to us. Once you've experienced DSC, you'll understand why so many people love hosting with us.
Cloud Data Security
Our highest security. Your peace of mind.
Our Data Security Cloud is a multi-tenant, secure-hosted cloud infrastructure platform. Through strict virtualization and segmentation controls, we have built a world-class, security-focused cloud platform that has passed the scrutiny of industry certifications such as PCI. Hosted in secure facilities around the globe; harboring strict physical controls where activity is monitored and logged 24/7, access to this environment is restricted to specially designated staff. Encryption and access controls inherent in the platform prevent even those with physical access from acquiring or manipulating the data, maintaining the integrity and authenticity of the data in your environment.
Through our partnerships with VMware and Intel, we are continually monitoring and fixing vulnerabilities that could jeopardize the integrity and isolation of the multi-tenant compute environments. We actively scan our environments for the latest vulnerabilities using multiple data sources and through subscriptions to exploit notification services, monitor and create compensating controls to address Advanced Persistent Threat (APT) and 0-Day vulnerabilities.
Security beyond perimeter

Zero-trust policies

Op-ex ready solution

Top-notch performance
Lowered TCO's and Time-to-Market

Minimum upfront investment costs

Quick and easy workload migration

Expert 24/7 SOC support
Your data belongs to you.
Unparalleled Cloud Security
The Secure Cloud. It's kind of our thing.
One of our value propositions of a multi-tenant environment is the ability to aggregate and over-provision the physical resource pools across multiple virtual cloud environments. Some workloads are sensitive to sharing resources in this manner and may require dedicated resources allocated 100% of the time. We can accommodate this scenario by assigning dedicated resources to your virtual cloud environment, that will not be shared or affected by other workloads.
We believe that we have created a multi-tenant environment that rivals the perceived security of a dedicated on-premise implementation.
All the benefits of in-house security design with none of the complex work or need for risk management.
Low overhead. High value.
Enterprise-grade infrastructure a at cloud-based resource model to maximize your IT investments.
Offload the time and risk associated with designing, installing, maintaining and protecting complex infrastructure.
Secure Environment
Designed from the ground up.
A secure environment starts with a design that incorporates security fundamentals as part of its core architecture. Increasing security posture involves greater controls, against application and network components, while increasing visibility into the activity of your network/infrastructure.
We designed our Data Security Cloud solution from the ground up, as a new product, so that there was no reliance or inheritance from prior products that could compromise the design. By incorporating our processes as part of this design, we can provide a holistic approach that meets and exceeds industry standards. We focused on exposing increased control to our customers while delivering enhanced logging capabilities to increase visibility inside customer networks. These are all base features available to our Data Security Cloud customers that we believe are unique to this service offering.
Network Connectivity
Visibility to all your connected systems. All the time.
We leverage the latest in hardware for both networking and compute technologies while using the newest technology such as Software Defined Networking, Hardware-Based Encryption (at rest), and 24/7 Threat Monitoring and Response services. Through the use of the latest versions of VMware and NSX, we have enhanced the networking and security capabilities accessible to clients. Through vCloud Director, we have given our customers greater control and visibility into their multi-site deployments. Through the use of micro-segmentation capabilities, we can now apply Access Control Lists (ACLs) against the networking ports of individual devices, gaining strict control of the in-network communication, which in turn creates creating layers of security protection that was not possible in a cloud environment.
Included Features
Your cloud. Your protection.
Your data is protected at rest, and strictly controlled, in-transit via appropriately configured micro-segmentation rules
Reduce operational costs by taking advantage of the efficiencies of scale, on both the computing platform and support resources.
Enhanced security posture due to advanced security monitoring and reporting, native to the service offering.
Improved network flexibility and security by use of VMware's NSX platform.
Protection Through Layering
We've got you covered.
Download a full resolution PDF of this infographic.
Performance
Lightning fast processing that doesn't slow you down.
Leveraging our long-term relationships with the best technology partners, coupled with our advanced product engineering capability; our multi-tenant cloud infrastructure platform is built on industry-leading VMware technologies, utilizing the power of the latest Intel Xeon Scalable processors. By breaking away from the legacy of the past, we designed an entirely new networking fabric, leveraging the most modern, feasible Software-Defined Networking (SDN) technologies to create a reliable, resilient, and responsive communication platform. Our Data Security Cloud is segmented into a management cluster and a compute cluster, to optimize the resource availability to customer environments. It also minimizes the impact maintenance activities have on the compute platform. The result is the best performance characteristics to benefit your workloads.
Availability
Uptime. All the time.
PhoenixNAP guarantees 100 percent network uptime with your Data Security Cloud environment. We also guarantee 20-minute support ticket response. This promise is possible due to our enterprise quality network equipment, redundant design, mature security posture, 24×7 monitoring and proven expertise in this field. The uptime guarantee includes access to virtual machines, processes, and stored data.
We use commercially reasonable efforts to make our Data Security Cloud services available with a monthly uptime percentage of 100%. In the event that we don't meet the monthly uptime percentage commitment, you will be eligible to receive a service credit. Read more about
our promise to you.
Security
We live and breathe security. So you don't have to.
If you connect to the Internet in any way, you are a target for a cyber-attack. What you might not take into account is that cyber-attacks are not limited to taking advantage of Internet-facing servers. Cyber-attacks include such techniques as social engineering and even 'drive-by' activity such as getting users to click on a malicious link or insert an infected USB drive. Every organization has valuable intellectual property, or at a minimum, Personally Identifiable Information (PII) on its employees or clients. Information, if lost, could be detrimental to the business. It is therefore prudent to assume that no organization is immune to cyber-attacks.
The fact that there was a 164% increase in cyber attacks in the first half of 2017 testifies it is not the question of if you will encounter an attack, but when. DSC allows you to minimize the attack vector, and in the unfortunate event of a successful attack such as Cryptoware, our additional cloud backup services enable quick recovery, without the need to deal with the uncertainty of paying a ransom in the hopes of recovery.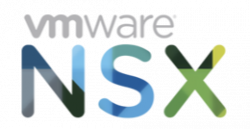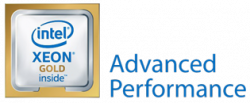 Our technical resources do the heavy-lifting to provision your environment for you. We work with you to create the appropriate security conscious design, and where appropriate, guide you in the configuration, as you deploy your services into the environment. Although the maintenance and operations of the virtual servers in the environment are your responsibility, we keep a watchful eye on the security of that network, alerting you of any observations we see at the infrastructure level.
Additionally, through a Managed Service contract with our Network Operations Center (NOC) or a Managed Security Services (MSS) contract, with our Security Operations Center (SOC), we can take on the operational responsibility of your server platform, monitoring and responding to Incidents of Compromise (IoC).
Cost Optimization/Accessibility
Affordable and accessible so everyone is protected.
On-premise infrastructure requires space, power, environmental controls, security controls, and appropriate resources. Heavy in CapEx costs, and faced with a considerable resource shortage, the feasibility of continuing this practice is becoming obsolete. Our Data Security Cloud gives you an opportunity to move your sensitive workloads from an on-premise, or colocation-based model, to a secure cloud-based infrastructure with minimal upfront costs. This model lets you eliminate your CapEx while optimizing your OpEx costs: no need to buy hardware, software licenses, or hire IT professionals to manage and monitor your Infrastructure.
Imagine all the costs you can save with Data Security Cloud.
Hardware – procuring, maintaining, sparing

Software – licensing, patching

Space and power and cooling

Security Services

IT Security Staffing and Expertise
24/7 Infrastructure Monitoring

Network and Telecom costs and complexity

Reduce compliance burden

Ongoing maintenance
As Data Security Cloud supports a hybrid model, you can continue to maintain both your on-premise infrastructure for selected workloads, while using the DSC infrastructure for other workloads. This strategy could, in fact, extend the value of the original CapEx investment and ROI. This model is a valuable tool as you transition, however, can also be a continual long-term strategy of platform optimization. We anticipate scenarios where development workloads exist on the on-premise infrastructure, and production workloads reside in DSC. Through our
Direct-Connect Services
, you can even extend out to the various hyper scalers for elastic type workloads, all integrated together via high speed, low latency link solutions. By using the aging infrastructure for non-critical workloads, you can still get value out of that equipment, while being assured that your production workloads are utilizing the latest in hardware, software, and security techniques.
Data Security Cloud
The cloud protection you deserve.
Data Security Cloud is a fit for any business model, whether it is Healthcare, E-commerce, Retail or others. The DSC environment can secure and process large amounts of sensitive data, and through advanced logging and monitoring technology, can provide monitoring compliance visibility to the organization's data protection standards. Additional services such as our Advanced Persistent Threat and File Integrity Monitoring tools can provide granular access controls and reporting to the individual file level.
Your Business + Data Security Cloud
Building the world's most complete security solution for your business. Get started today.